Are you looking to take your outdoor entertaining up a notch? It can be hard to come up with ideas that will wow your guests. But don't worry, we have the perfect solution for you! Unleash Your Deck Potential: Inspiring Ideas for Outdoor Entertaining is here to provide you with all of the tips and tricks needed to make outdoor entertaining an amazing experience.
From unique food and drink recipes, to stylish decorations, and creative activities – this guide has it all! With our help, you'll be able to transform your backyard into a party paradise in no time at all. So let's get started on taking your outdoor entertaining game from good to great!
Maximize Your Deck Space for Maximum Enjoyment
Maximizing your deck space for maximum enjoyment is key to unleashing the potential of your outdoor entertaining area. While wisely utilizing the available space, you can create an inviting and engaging atmosphere that will make anyone feel at home.
From adding a few pieces of furniture to incorporating clever storage solutions, there are plenty of ways to maximize even the smallest decks or patios. Utilize vertical spaces by mounting shelves on walls or attaching planters at different levels, thus freeing up floor space that can be used for seating arrangements or lounge chairs.
Add portable tables and stools that can easily be moved around when needed or tucked away out of sight. Incorporate accessories like candle holders, wind chimes, and bird feeders as well as plants in vibrant colors to bring vibrancy and life into any outdoor setting while still keeping everything organized with minimal clutter.
With a bit of creative thinking, you'll soon be able to transform your deck into an inviting area where friends and family can come together for memorable moments under the stars!
Creative Decorating Ideas to Transform Your Outdoor Area
From furniture and lighting to plants and artwork, there are plenty of creative decorating ideas you can use to transform your outdoor area into a comfortable entertaining space. Consider adding freestanding pieces like an outdoor sofa or swing for cozy seating options that will make guests feel welcome in your yard.
Brighten up the space with string lights hung overhead or artfully arranged on tables for an added touch of ambiance. Incorporate pops of color throughout the deck with colorful cushions, throws, and potted plants.
Choose durable fabrics such as canvas or waterproof materials so they last season after season. Finally, don't forget about items like large umbrellas to provide shade from the sun during hot summer days, as well as fire pits for chilly nights when friends come over to hang out around the flames! With a few decorative touches here and there you'll have an inviting outdoor oasis primed for entertaining in no time at all.
Add Some Fun with Exciting Entertainment Options
When it comes to outdoor entertaining, adding some fun with exciting entertainment options is the way to go. Whether youre looking for something simple and low-key or more complex and engaging, there are plenty of ways to bring excitement into your deck setup.
From carnival-style games like ring toss or mini golf to musical instruments that can be used as part of a band performance, there's no shortage of ideas when it comes to livening up your backyard get-togethers. Don't forget about classic lawn games such as horseshoe throwing or badminton – these can provide hours of simple yet enjoyable entertainment for all ages.
For those who want an even bigger wow factor, fireworks displays can create a truly memorable experience for everyone involved. No matter what type of activity you choose, adding activities that bring out the joyous spirit in everyone will make sure your outdoor event goes off without a hitch!
Unleash the Potential of Your Deck With DIY Projects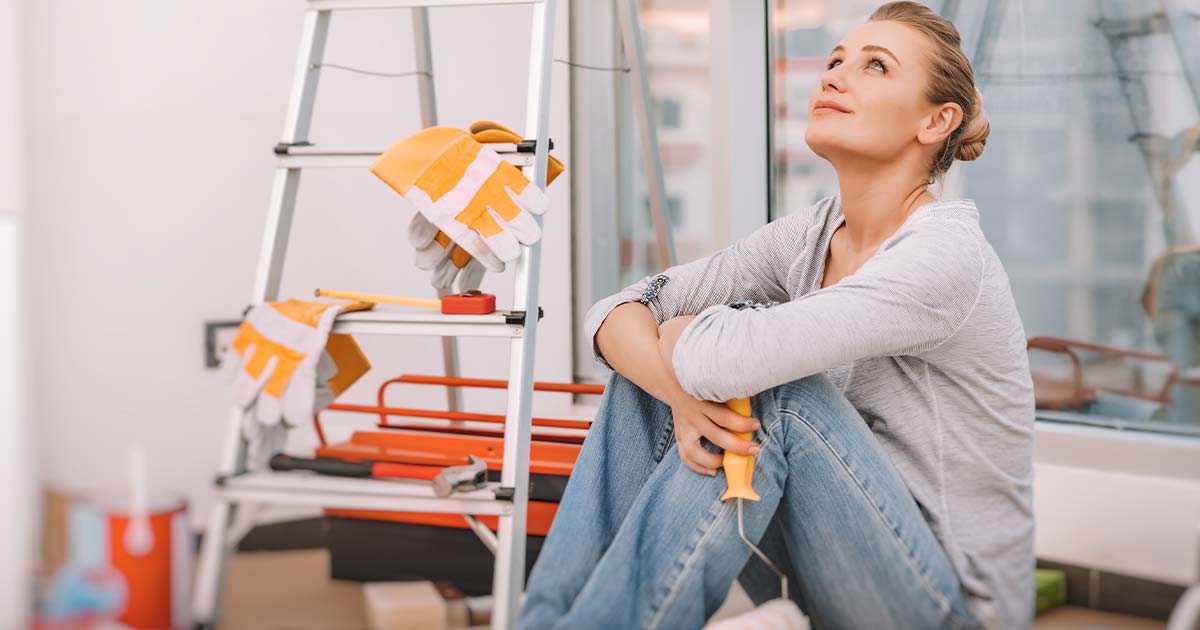 Transform your outdoor space into a lively entertainment area with DIY projects that will help you unleash the potential of your deck. From hosting an intimate dinner party to throwing a barbecue for family and friends, there are plenty of creative ways to make use of your deck.
Get inspired by our top ideas for bringing life back to your outdoor living area and creating memorable moments on the deck! Start by sprucing up existing furniture pieces or giving them a new coat of paint. Whether youre looking for something rustic, traditional, or modern, there's sure to be something that suits everyone's style preferences.
You can also build custom benches or tables from scratch using simple tools and materials available at most local hardware stores. Not only is this rewarding but it also allows you to create one-of-a-kind seating arrangements perfect for entertaining guests outdoors! Don't forget about lighting too – string lights are always popular as they can instantly bring warmth and charm wherever they hang.
There are many options available in different shapes, sizes, and colors so it won't be hard to find just the right type of lights for your deck party atmosphere! And if you want to take things up another notch why not try setting up larger items such as garden sculptures or focal points? You'll get some attention when visitors come over! No matter what kind of DIY project you decide on for unleashing the potential of your deck – from big ones such as building an arbor gazebo structure or installing an outdoor fire pit – all these ideas will make it easier than ever before for enjoying summer evenings with loved ones in an inviting space full of character and personality!
Conclusion
Having an outdoor deck is a great way to entertain guests and enjoy the warm weather. With some creative ideas and planning, you can easily turn your deck space into a comfortable gathering place for family and friends. From adding cozy furniture to creating interesting lighting accents, there are dozens of ways to unleash your deck's potential.
By simply taking advantage of these inspiring ideas for outdoor entertaining, you will soon have an inviting area that everyone will love!